Workflow Essentials: My Favorite Tools For Getting Things Done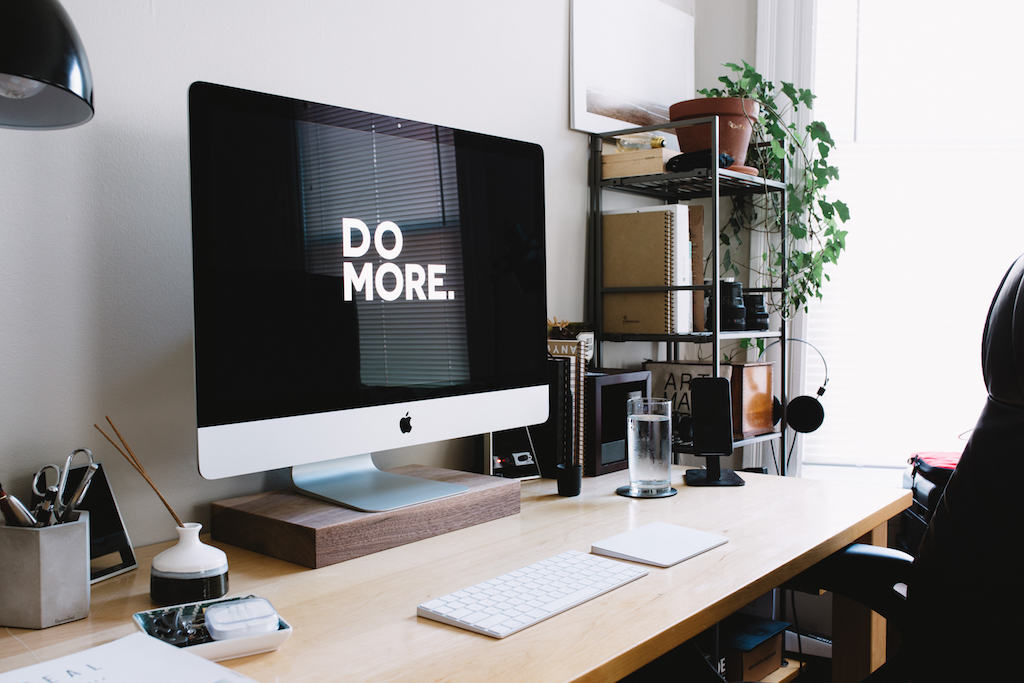 Courtesy: Carl Heyerdahl / Unsplash.com
Like any professional, there are tons of tools that I use on a daily basis to help me do my job, increase productivity and make sure nothing drops through the cracks. Here's a list of the primary tools and partners that I consider to be the absolute best. I'll work to keep this updated. Hopefully it helps you find some gems, while giving them the nod they deserve.

Analytics


No surprises here! Anyone that has touched a website, mobile app, web app or really any software on earth knows that analytics are critical to success. Without clear, comprehensive and organized data, you're unable to make incredibly important decisions about your business or operate with an understanding for what is working and what is not. Google is, by far, the leader in analytics. It takes 30 seconds to integrate and is free. Completely free. If you're not using Analytics, you should be! Also, look into the rest of their suite (including their Webmasters tool).
---
Calendar



Calendars are one of those things that become such an integral part of a workflow that it's scary to think about a day without it. Fantastical is my go-to. Natural language scheduling (for example, 'Skype with David at 10 am on Sunday' populates effortlessly), a full suite for mobile, desktop and even Apple Watch, and hefty power user features (like maps and locations lookup) are what set Flexibit's flagship product apart. The design's not bad either, which is (of course) important.
---
Email – Desktop


I'm not sure about you, but I'm real picky about user experience when it comes to email clients. The team at Mailspring has built the hands-down best desktop client there is. Beautiful design (and open source themes that you can install and customize using HTML & CSS) aside, Mailspring is jam-packed with features, including: open & link click tracking, response templates, send later, localization and translation, alerts and reminders, inline images and more. It's ridiculous how powerful this email program is. The only downside is that there is no mobile app companion as of right now, although it is apparently on their radar.
---
Email – Mobile


Spark is the best mobile client out there. In fact, if it weren't for Mailspring Mail, they'd be competitive for the desktop client spot too. Unified inbox is beautiful, custom swipes and settings ensure that you can customize the user experience to your workflow, and the composer design is about as intuitive as it can get. Newton is a stellar mobile experience too, but with the price tag forcing you to buy the terrible desktop experience as well, it's not worth the cost.
---
Email – Service Provider & Campaigns


When it comes to business, you can have the best messaging in the world, but if your message doesn't reach your customers or clients reliably, nobody will ever see it. Whether you're sending transactional emails or marketing newsletters, deliverability is the single most important element of your communications. SendGrid makes the art and science of deliverability incredibly easy, and with a powerful API and robust marketing campaigns editor, it's truly a one stop shop.
---
Session Recording & Heatmaps



Analytics are great but sometimes I find myself wishing I could look over a user's shoulder as they interact with landing pages, site content and more. Analytics can help us understand where people drop off (for example) but, a lot of the time, it doesn't fully explain the why. That's exactly where session recording comes in.
Lucky Orange tracks every visitor to your site and records their session in real-time. You can even watch them navigate throughout the site, live! This can provide a gold mine of information for what elements are working well and what may be causing frustrations or roadblocks. In addition to session recording, Lucky Orange aggregates all of the clicks, hovers and interactions to provide extremely detailed and customizable heat maps. These show exactly the parts of each page that get the most attention, clicks and scrolls. Incredibly valuable.
---
Split (A/B) Testing


You've poured time and effort into your website or app. You've done the research, the design to support it and spent the valuable time turning it into a reality. That's it. Unleash it to the masses and watch the visitors and revenue pour in. You're done, right? Way wrong. Marketers know that testing is massively important. How do you know if that green button would get more clicks if it was orange? What about that headline at the top of your page? The photo of that guy…what if you changed it to a photo of a family?
Optimizely is an incredibly powerful way to get all these answers and more. Optimizely allows you to create 'experiments.' When you do, you'll have the ability to select any page, change something and tell it what percentage of traffic you want served to each version (and what metric you want to track — clicks on that button, for example). The experiment will run as long as you'd like, and you'll begin to see invaluable data. Whichever version 'wins,' becomes the new standard and you can test again! This is called A/B testing and should be a constant part of any marketer's workflow.
---
Task Management



This one is easy. There are a lot of task management apps out there, and I've tried nearly all of them. I never really found that I needed the robustness of Omnifocus, but I have also found others to be far too minimal. Todoist is the perfect blend. Simple design, with folders and groups, priority labels, file upload, reminders and alerts, comments, task collaboration and more. The comments and notes are incredibly useful in meetings, especially with markdown support. Todoist even provides metrics for productivity and graphs it out over time. If you're a professional who relies on task management to make sure things aren't missed, it's well worth the cost for an annual premium plan.
---
Text Editor (Code)


I know that Sublime kind of has a lockdown here. Brackets is good too. That said, for my purposes as a pretty lightweight coder (sticking 99.9% to the basic marketing package: HTML, CSS, PHP and Javascript), Atom is a beautiful solution that does exactly what I need. It's self-described as modern, approachable, yet hackable to the core — a tool you can customize to do anything but also use productively without ever touching a config file. I agree. Cross-platform, package manager, smart autocomplete, file browser, multiple panes and a solid find and replace that I find myself using nearly every time I hop in. It's a robust solution that looks super good at the same time.
---
Twitter Client


Tweetbot has a near-unanimous lock on the top spot for Twitter clients. I use Twitter as a constant source of news (both breaking and industry-related), as well as for networking. Maybe it's the small bits of digestible content or the instantaneous nature of the network, but it's one of my favorites. Tweetbot brings massive power, filtering, lists and even analytics to the table so you don't miss a thing. It's a paid app, but well worth it if you're at all serious about Twitter.